Smalley Bearing Preload Wave Spring Series
150 Standards designed to match popular bearing sizes
Stocked from 9 mm to 580 mm in carbon and stainless steel
No-Tooling-Costs™ on customs; .157" to 120" diameters
Designed with gap or overlap geometry to prevent binding in tight radial spaces
What is Bearing Preload?
Bearing Preload is the process of adding a sustained axial load, independent of external loads, to a bearing. An axial preload ensures constant contact between the ball complement and bearing races reducing or eliminating both modes of play. Spring Preload, a versatile execution of Bearing Preload, utilizes single turn wave springs to add the necessary preload forces despite dimensional variation and thermal expansion. Properly preloading a bearing can increase its life and eliminate the vibration and noise that results from specified clearance, manufacturing precision, and wear.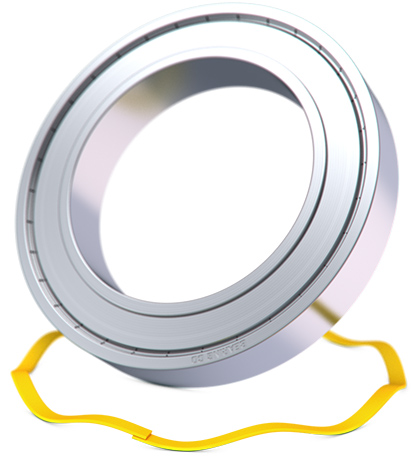 Browse Parts or Request Samples for Your Application
For a complete listing of standard bearing sizes, view our bearing cross reference table. View Smalley's Bearing Preload Springs part table to compare spring characteristics, request a quote, request samples, or design a part custom for your application requirements.
Learn More About Smalley Wave Springs