Self-Locking Retaining Rings are ideal for applications that have high rotational requirements. This feature allows the ring to function properly at speeds that exceed the recommended rotational capacity. The self-locking option can be incorporated for both external and internal rings. The self-locking feature utilizes a small tab on the inside turn "locking" into a slot on the outside turn. Self-locking allows the ring to operate at high speeds, withstand vibration, function under rapid acceleration and absorb a degree of impact loading.
OD & ID Self-Locking Ring
Easy assembly and removal
Easy visual verification of proper installation
Available in heavier cross-sections of wire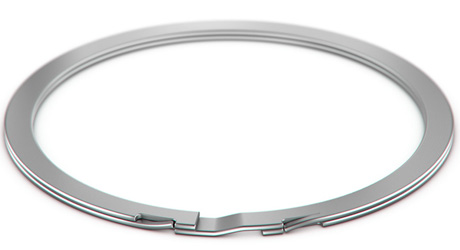 Centerline Locking Feature
Self-Locking feature is found in the center and therefore not allowed to interfere with mating components
Prevents misalignment of the ring under side loading
Installation is manual and once installed the rings become tamper proof. Removal requires installation of new ring.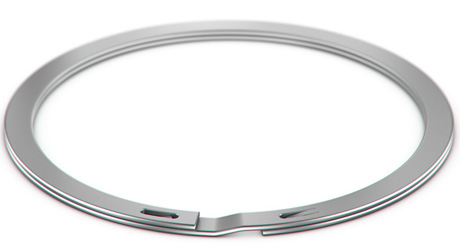 Installation Tooling
Snap the last end into place with a sharp hammer blow. Check to make sure locking tab is completely in locking slot.